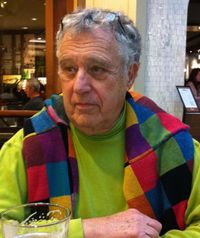 Jazz Voices of Poetry
exists to increase the awareness of both jazz and poetry by combining them in song, and presenting the result to new audiences.
At our concert at the Salt Lake City Jazz Festival in September close to 400 people heard poems by Denise Duhamel, Li-Young Lee, Bob Hicok, Lorna Dee Cervantes and others who are well known among poetry aficionados - but perhaps not familiar  beyond.  I want to introduce this great body of work to audiences who otherwise might not encounter it - and to encourage other composers to do so.
This use of poetry as lyric was common in the 19th century in the German Art Song movement  called Lieder.  Schubert, Brahms, Debussy and others wrote songs to existing poetry. I was wondering if anyone had done it with jazz.  As far as I've been able to determine, no one has.  There are plenty of composers who write or improvise music as background to poetry readings - but not crafting the music with the poetry as the lyric.
The musical heart of jazz is improvisation. The singers and the instrumental musicians add color and warmth, thus contributing to a better understanding of the poems.  

Jazz Voices of Poetry operates as a non-profit endeavor - the equivalent of "open source" software in the tech world. I want to encourage other composers to write songs to existing poetry.